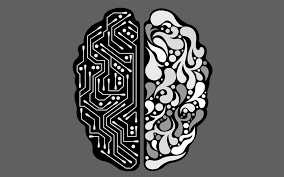 The University of Waikato has installed New Zealand's most powerful supercomputer for AI applications as part of its goal to make New Zealand a global leader in AI research and development.
The NVIDIA DGX A100 is the world's most advanced system for running general AI tasks, and it is the first of its type in New Zealand. Using the machine, students and researchers at the University can analyze vast amounts of data at lightning-fast speeds, enabling machine learning and artificial intelligence to solve challenges ranging from tackling climate change to preserving biodiversity.
To analyze the data needed to construct models like the one they're working on, students and researchers might take months or years, according to Professor Albert Bifet: Researchers will be able to process this data in a matter of days thanks to this computer." They will be able to get new ideas and make significant progress in their studies because of this.
Fujitsu provided the system. AI applications benefit from the DGX A100 system's NVIDIA A100 Tensor Core GPUs, optimized for the DGX A100 platform's use of NVIDIA Mellanox InfiniBand networking.
As a result of the A100 GPUs, machine learning and artificial intelligence algorithms can conduct many calculations at once. A total of 320 GB of GPU memory is available on the DGX A100, thanks to eight A100 GPUs with 40 GB of memory apiece. They can perform five quadrillion fundamental arithmetic operations per second when they all work together.
Sudarshan Ramachandran, NVIDIA's national manager in New Zealand, says that AI is a robust tool for academics to produce scientific breakthroughs and discoveries in areas essential to New Zealand and the world, such as climate change and biodiversity.
RENT A100 80GB GPU SERVER
GPU server equipped with Intel 24-Core Gold processor is ideal for AI and HPC.