Linux Shared Hosting
Every cPanel feature is unlocked and unlimited on all price plans
---
Publish your website on our robust Linux shared hosting platform with 99.999% uptime guaranteed from the best shared hosting provider. Unlimited Shared Hosting with no CAP on IOPS, RAM, and CPU. Free website migration and 24x7x365 technical support. Develop in WordPress, Joomla, Drupal, and Prestashop on the best web hosting infrastructure.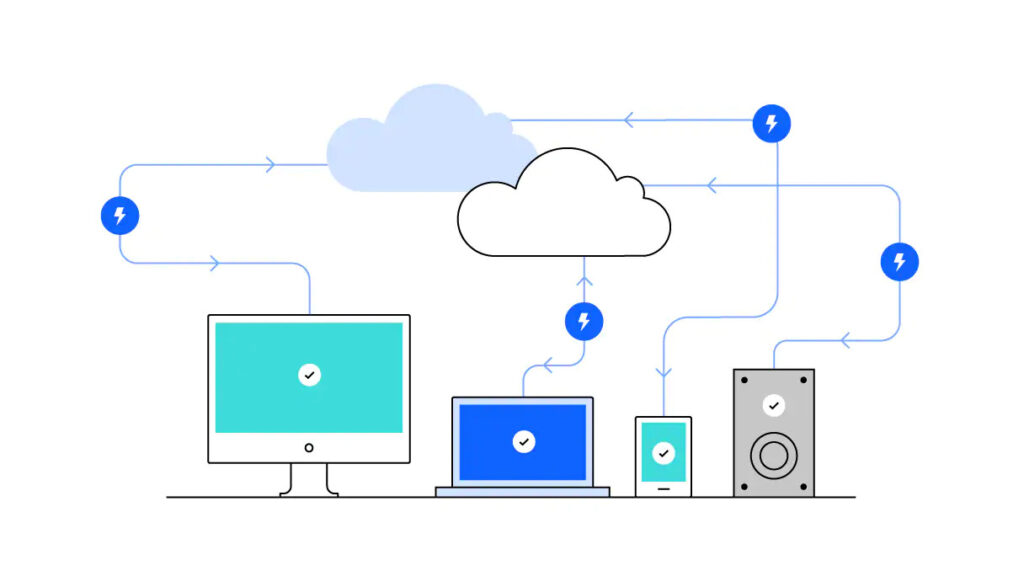 All plans include a 1-click app installer, feature-rich cPanel, unlimited websites, unlimited databases, and unlimited email accounts.
Best Shared Hosting Price Plans
Free website migration – Free SSL Certificate – Free domain – 100% uptime guaranteed.
Why SeiMaxim Shared Hosting Services
Get cheap hosting with cPanel Control Panel – 30 days money back guarantee for peace of mind.
cPanel
With cPanel, you can focus on your company growth instead of intricate server tasks. You can publish your website, create a database, manage emails, monitor your resource usage with an easy to understand web interface. You can create and manage SSL certificates on your own without the need for a server administrator.
Unlimited IOPS
There are no limits on IOPS, file inodes, number of CPU processes, or RAM. All web server resources are available for your computing requirements, so your website can respond quickly to visitor requests. A fast website will ultimately rank higher in search results.
Softaculous
All packages include Softaculous, the leading Auto Installer having 429 useful scripts, 1118 PHP Classes, and more. Softaculous enables easy implementation of the most popular CMS and web applications like WordPress, Drupal & Joomla. Softaculous is widely used in the Web Hosting industry, and it has helped millions of users install applications with ease.
Website Development
SeiMaxim gives you various tools to take your idea or business online today. Everything you need to launch a website is literally at your fingertips, from website builder tools, templates, and valuable website metrics. Our technical experts can help you install and configure CraftCMS, Gatsby, React, and other development tools.
Security
Automatic weekly off-site data backups are done to remote web servers for disaster recovery. Our expert engineers monitor hosting servers to ensure your website data remains uncompromised. Proactive 24/7/365 premium support is provided via phone, live chat, and ticket platform.
Email Features
Get unlimited POP3 email accounts with SMTP. You can choose from RoundCube and Horde email portals. Receive your email to your phone via IMAP and prevent spam in your email inbox with SpamAssassin. All hosting plans have unlimited autoresponders, email aliases, mail forwards, and mailing lists.
Programming & Databases
All SeiMaxim shared hosting plans offer unlimited databases with phpMyAdmin. Most programming languages like CGI, Fast CGI, PHP 8, Python, Ruby on Rails, and Perl are installed and available to all users. Programming modules like Curl, CPAN, GD Library, ImageMagick are also included. PostgreSQL shared hosting with cPanel and MySQL database is included in all plans.
cPanel SSH
Secure cPanel SSH access is provided on customer request. This enables you to install and compile Gatsby, Node.js, React, and Python. Moreover, you can do account tasks like managing files setting permissions quickly and easily.
Frequently Asked Questions
Host your blog or dynamic websites – Ideal for small and medium businesses
What upgrades and services can I add to my Shared Web Hosting package?
You can easily upgrade your Shared Website Hosting plan by paying the price difference. SeiMaxim provides a wealth of resources to enhance your web hosting service experience.
Buy domains, SSL certificates, backups, and malware detection services. We offer a full website design service, website optimizations, site migrations, and social media marketing.
What are the benefits of Shared Web Hosting?
Shared Web Hosting is economical compared to buying a VPS or dedicated server. Moreover, all the intricate tasks of server security and administration are done by the hosting company.
You only develop and manage your website. An intuitive control panel, cPanel,  for managing a hosting account is critical for the best hosting experience.
How shared hosting differs from free web hosting?
One popular alternative to paid shared hosting is free hosting. Those users who are willing to sacrifice a few essential features will have no trouble finding a host of free services online.
It is important to note that while shared hosting always contains an individual domain, free hosting users are usually only offered subdomains under their hosting providers' domain addresses – an instant turn off for commercial web projects aiming for a professional appearance.
Another drawback is that free hosting services are often financed through advertisements, often on free users' sites, making it difficult to monetize websites.
What is Shared web hosting and who should use it?
In shared hosting, one physical server is shared by several users who utilize the same hardware resources. All users share the cost of storage, memory, bandwidth, and other resources. An important feature of our cheap Linux shared hosting is that users cannot access other accounts or their data, so the system is safe and secure.
This makes shared web hosting a popular choice for bloggers, small to mid-sized business owners, and geeks. Even beginners can start using it almost immediately because of the user-friendly cPanel interface.
We'll set up your hosting account and install the necessary software. All you have to do is upload your website or other web-based systems. Using the simple control panel, you can create and manage your database, email account, and other business tools. Please chat with our sales team 24/7 to get a promo code.
We can even help you migrate your website and databases from your old hosting provider.
If at least one of the following statements describes you, shared hosting may be the best solution for your website :
Your business is small to mid-sized
Your internet traffic is limited to a few hundred monthly visitors.
You have no idea how to install a server, configure and upgrade the software or perform technical maintenance.
Do we support Shared hosting with dedicated IP ?
You can get a cheap linux shared hosting package with a dedicated IP address. More than one dedicated IP will require justification of usage by the hosting customer.
What type of websites do we help to migrate from another hosting provider to SeiMaxim hosting servers?
Our experts will help you migrate any number of cPanel websites and accounts from third-party hosting providers. Standalone website migration is also possible and depends upon the development environment of websites. Please discuss with us on Live chat for your website migration.
Will Shared hosting works with WordPress hosting?
You can use a 1-Click app installer to install an unlimited number of WordPress websites and blogs on the SeiMaxim Linux Shared web hosting platform. The one click installer works out of the box. All cPanel features like email, FTP, Shell, databases, SEO, error logging are unlocked and fully integrated with your WordPress website.
What is cPanel?
cPanel is a set of tools built for Linux OS to create and automate all website hosting management tasks, allowing you to build every facet of your website experience. The cPanel interface allows you to do many things to manage your websites and keep your other online virtual activities running smoothly.
What distinguishes SeiMaxim from the competition?
Your page load speed directly impacts visitor satisfaction, bounce rate, and, most importantly, conversion rate. Each additional millisecond that your website takes to load has a negative impact on each of these critical metrics.
You can make sure that your site loads quickly in various ways. This includes keeping your software up to date, using caching solutions, and removing unnecessary website plugins.
On the other hand, your host is one of the most critical factors that affect the speed with which your page loads. SeiMaxim employs the most advanced hardware, software, and optimizations to provide the fastest Web Hosting. That means you'll get the fastest page load times.
You might be undecided about which plan to begin with. The good news is that our plans can be scaled to any size. As a result, your hosting plan can grow along with your website.
If you outgrow your current Shared Hosting plan, our team can assist you in moving your sites and account to a higher resource Shared Hosting plan. If you outgrow your Shared Hosting plan, we'll even help you upgrade to one of our VPS Hosting or Dedicated Server plans.
Our service is going to be fantastic for you. We are so sure that we are willing to back it up with a money-back guarantee. That means you can give us a try without risk. We'll give you a hassle-free refund if you decide we're not the right host for you.
So, what exactly are you waiting for? Please give your website and company the boost they need.
Will be I able to get Shared hosting ssh access?
Yes, you can get shared hosting ssh access. Open a support ticket or chat with our online agent.
What is the maximum number of websites I can host?
Are you just getting started? You may host unlimited websites with an even Shared Starter plan (and we mean it!), which is a terrific place to start! A business shared plan allows you to host an unlimited number of websites. SeiMaxim can provide you with any level of flexibility you require.
Is email included in shared hosting?
You want to step forward, whether you're building your business or your brand (or both). Having a unique email address linked to your website can make you look more professional as you work to grow your site.
When you sign up for SeiMaxim's Shared Unlimited plan, you can set unlimited email addresses for your domain. As a bonus, SeiMaxim also has paid email plans, so even customers who use the Mini Shared hosting plan can get a professional email from their domain.
They can get unlimited mailboxes with ample storage for each. You don't have to spend a lot of money on these services. They start at just $3.99 a month.
What's the difference between web hosting and a domain name?
A domain name is a one-of-a-kind .com (or dot whatever) address for your website on the internet. However, to get your website up and running, you'll need a web host to offer the server space required to store it.
A fully functional website requires a domain name and a reliable web host. They complement each other like peanut butter and jelly. Keep your needs in-house to keep things simple, and have one provider handle your domain name and web hosting. Allow SeiMaxim to multitask for you at a low cost.
Is it possible to switch to a more powerful hosting plan at a later date?
As far as we can tell, your ultimate goal is to see your website's traffic increase over time. That's what we're hoping for! When your site's traffic reaches peak levels, you can upgrade to a more robust plan if you need more high-tech features and bells and whistles.
Shared hosting is a great way to save money when you're just starting, but if your site has a lot of traffic and content, you may need a more robust plan with more server space, dedicated resources, better security, and faster loading times.
When is the best time to upgrade? If your site's performance has suffered or you lack the space or resources you require, it's time to upgrade your hosting plan and find a better solution for your site. SeiMaxim has a plan to fit your needs, no matter how big or small your website is currently. We tailor our services to your specific requirements, making them simple to upgrade.
What if I already own a domain through another company? Is it possible for me to transfer it?
Yes! You can easily manage all aspects of your domain from one convenient location by transferring your domain registration from your old provider to SeiMaxim. We'll handle the transfer tasks and make moving to SeiMaxim is easy. Forget about packing virtual boxes or worrying about a forwarding address— we'll take care of it all.
Is Shared Hosting the best option for my website?
You'll need to purchase server space from a web hosting provider to get a website up and running on the internet. There are many different hosting plans available, so the one you choose will be determined by your website's size, needs, and goals.
So consider this: what do you hope to achieve with your website in the end? What are your current traffic and content demands? What are the computing resources you'll require? What important features are you looking for? The answers to these questions may assist you in making a decision.
SeiMaxim's shared hosting plans are designed for beginners and are ideal for users who are starting a new website or running a few simple websites that don't get a lot of traffic. But don't get us wrong: these plans are far from simple. Our Shared Hosting plans include everything you'll need to build a solid online presence.
From Advanced security, next-level support, cutting-edge technology, WordPress optimization, and even advanced features like unlimited MySQL databases, reseller and subaccounts, and a dedicated SeiMaxim control panel. We ensure that everything runs smoothly and safely at all times.
Shared Hosting is a great place to start no matter what kind of website you have or how experienced you are as a developer.
Why is Shared Hosting less expensive?
Shared hosting is a great place to start for any website, as it includes everything you'll need to get up and dash. Additionally, you can easily upgrade to other web hosting plans as your website grows. So, why is Shared Hosting the most cost-effective option? It all boils down to how things are set up.
Of course, everyone needs a place to live, but buying a private home is prohibitively expensive when you're just starting. You can save money by sharing common areas and utilities with your neighbors in an apartment building. The same can be said about shared hosting. Individual website owners rent apartments on a shared server, similar to a large apartment building.
Shared Hosting provides a haven for your website's files on the internet while dividing resources and space with other website owners. Unlike users who pay for exclusive access to a dedicated server, Shared Hosting customers share the server maintenance costs across multiple sites, saving a lot of money in the process. On the plus side, your monthly expenses will be significantly reduced.
Shared Hosting is a great entry-level plan that comes with a slew of great features at an unbeatable price if you're on a budget.
What is the process of creating a website?
Websites are a collection of web pages that follow a set of rules. The code can be saved and published to a web server, allowing any computer with an internet connection and a web browser to access the data.
You probably don't realize all of this sending, interpreting, and receiving is going on when you click! The server is a computer connected to the internet and receives web page requests from visitors' browsers. The browser then uses an IP address to connect the computer to the server.
You'll need three things to put a website on the internet: a domain name, a website, and a server.
Understanding the code and displaying your page, a domain name, or the unique online address where your site can be accessed (identified by the .com, .blog, or .whatever at the end of the URL) catalyzes the pull of information from web server to web browser. Although custom domain names aren't free, many web providers (including ourselves!) offer free domains when you sign up for an annual hosting plan.
You'll need server space after you have a domain name and a website (either one you made yourself or one you built with the help of a CMS or site builder). Hosting firms can help with this.
When you buy a hosting package, you rent space on a webserver to store your website's files. Your hosting company acts as a digital landlord, managing server resources and, depending on your package, many of the technical tasks required to keep your site up and to run.
Let's use the website www.seimaxim.com as an example. A user opens their laptop and fills in a URL to summarize the procedure from the first click to the end page.
When they type in the web address (the domain name) into the web browser, the browser performs a series of tasks, including locating the domain name's IP address, locating the server that hosts the domain name's web pages, submitting a request to that server for a copy of the web pages, receiving them, and finally, using the web browser to translate the code on the page into something the user can see, understand, and even interact with.
Infrastructure
Highly resilient hosting servers with unlimited bandwidth racked in hyper-scale ready datacenters.
It would be best to have fast, secure, reliable, and user-friendly web hosting to run your professional website. We offer comprehensive hosting packages, including unlimited data traffic with daily backup and much more functionality.
SeiMaxim gives you a vast array of tools to take your idea or business online today. Everything you need to launch a website is literally at your fingertips, from site building tools and templates to Softaculous application installer.
Still Cannot Find What You are Looking For?
DOMAIN NAMES
SeiMaxim offers cheap domain names with the most simple management tool. Search and register your perfect domain name today.