Game Dedicated Servers
---
Host ARK: Survival Evolved, Counter-Strike: Global Offensive, Team Fortress 2, or lighter games like Minecraft on your own gaming dedicated server. Get a DDoS-protected bare metal gaming server from Seimaxim.  As a single tenant, you don't share CPU, RAM, or bandwidth with other users.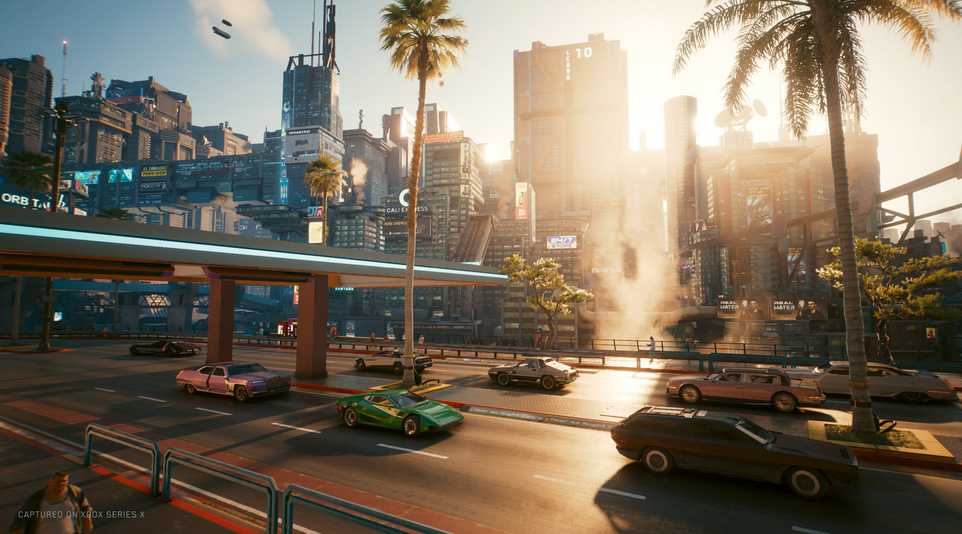 Start hosting your gaming on SeiMaxim infrastructure by choosing a pre-configured gaming server from our recommended bare metal server portfolio or custom configure a server to your desired requirements by choosing the GPU type, CPU, SSD, NVMe, and more.
Gaming Dedicated Server Price Plans
Work with SeiMaxim's gaming experts to launch your game globally and make it a success.
Why SeiMaxim Gaming Servers
Multi-layer enhanced gaming security includes DDoS defense to stop malicious Brute-force attacks and SQL injections.
AMD Ryzen
AMD Ryzen processors, based on ZEN 2 architecture, offer the best performance on the market. They are designed for online multi-player game hosting, parallel task execution, image and video processing. Harness the incredible power of these processors with water cooling to ensure constant speed and stability.
DDoS Protection
The Anti-DDoS Protection, included with all of our gaming servers, avoids any downtime for your games. Unlike conventional solutions, it is adapted to UDP traffic used for audio and video games, with ingress and egress traffic reviewed. Game profiles can also be applied to enhance the DDoS server protection further.
Bandwidth
Our Game servers are connected to 1Gbit/s bandwidth processed through Cisco switches and routers. You can rent servers in regions closest to where your gamer players are based for the lowest latency. This will ensure lag stays non-existent and activity across our gaming platform stays balanced.
Scalable
SeiMaxim gaming infrastructure is highly scalable and redundant. Quickly scale up or out for unexpected player demands by adding more RAM, CPU processing power, additional bare-metal gaming servers, software applications, and more. Our technical experts are available 24/7/365 to implement changes to your computing infrastructures.
Frequently Asked Questions
Deliver the best latency achievable and ideal player wait times.
Will my GPU server be virtualized?
No. Unless you request this during the design and build consultation. Virtualization does have some benefits but could reduce your application's overall performance since it requires some overhead resources. You will get full root access to the server and all the peered GPUs.
What software is included?
Typically we will deliver our systems with an OS of your choice, and that's it.
Are dedicated bare-metal GPUs available?
Yes, all SeiMaxim GPU dedicated servers are single-tenant solutions, allowing you to customize each server's specification. We have hundreds of CPU, chassis, memory, and storage solutions available. Not sure what you need? Then let our sales engineering team help you with the selection process.
What GPU models are available at SeiMaxim?
While we can source you any GPU around, we stock the following for immediate deployment Nvidia GeForce GTX RTX3090, GeForce GTX RTX2080Ti, and GeForce GTX GTX1080Ti.
How many GPUs can be added to a server?
If your application requires serious GPU performance, we can deliver 4, 8, or 10 GPUs peered together into a single root complex using today's most advanced binding technology. Our gaming servers are enterprise-grade and equipped with NVIDIA GPU cards.
Games and software programs required to run a game dedicated server?
Mumble
Free VoIP software on your game dedicated server to use its features during your games. It is widely used in Minecraft servers for audio exchanges between players.
TeamSpeak
Another audio exchange software is TeamSpeak. Create online chat channels for each game your community plays.
Counter-Strike – Global Offensive 
Run private games of Counter-Strike: Global Offensive and Counter-Strike Source on your Game dedicated server. Performance and fluidity are optimized for your tournaments.
Rust
Enjoy Host Rust on a Gaming server to enjoy all the enhancement of this range. 
DayZ
Protect yourself against Distributed Denial-of-Service (DDoS) attacks with DayZ, specially designed for gaming servers.
Starbound
This is a space sandbox adventure game—Play Starbound on your game server.
Space Engineers
Install and enjoy Space Engineers on your own gaming server, and create spaceships.
Minecraft
The most popular multi-player game. Manage your Minecraft game dedicated servers, and add all the mods.
Ark
Explore maps filled with dinosaurs. Domesticate them, then train them to protect you and collect resources.
Arma
Create the most popular Arma community with a Game dedicated server.
PlayerUnknown's Battlegrounds (PUBG)
Host your PUBG gaming parties on an OVHcloud server, specially designed to bring you unparalleled performance and fluidity.
Team Fortress
Install Team Fortress on your gaming dedicated server and offer your customers a lag-free playing experience.
L4D2
Install and Play Left for dead different gaming modes on a game dedicated server optimized for online gaming.
Cost-Effective and Flexibility
Benefit from affordable rates.
With a gaming server, you get cost-free internal bandwidth. Get unlimited inbound and outbound bandwidth inside SeiMaxim Network.
Deploy your game server in geographically distributed regions globally. Choose from more than 10 Tier-3 data centers, 6 PoPs, and 18 time zones.
 SeiMaxim data centers are purpose-built to meet industry standards and empower you with gaming dedicated servers you can trust.
Still Cannot Find What You are Looking For?