AMD Ryzen Dedicated Servers
AMD Ryzen Threadripper 3990X – Ryzen 9 3900X – Ryzen 9 3950X
---
When you have AMD Ryzen dedicated servers equipped with the most advanced processor architecture, you can efficiently crunch numerical data, play the latest games, and create the most complex design.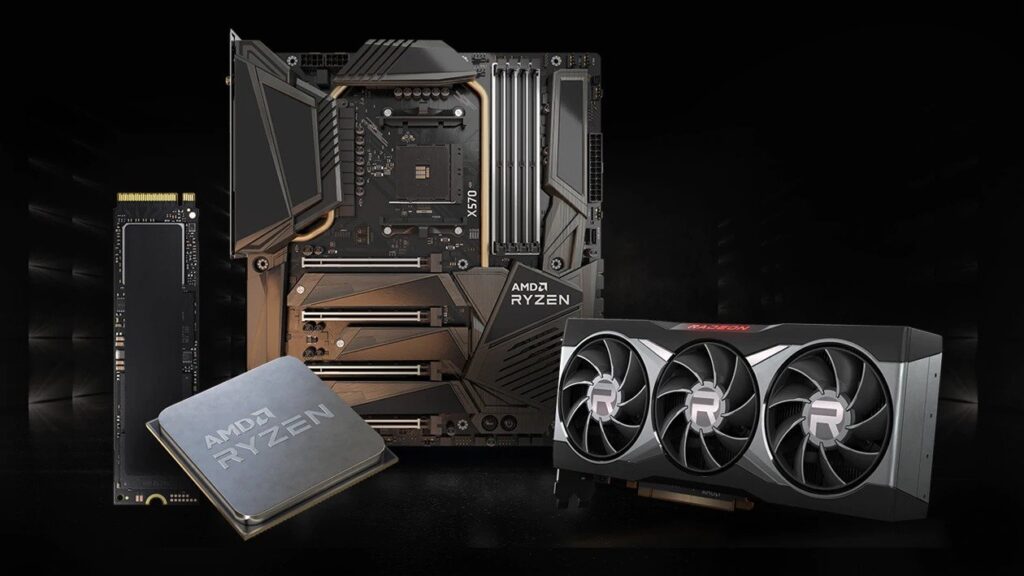 Ultra-fast Servers with AMD Ryzen CPUs
4.3GHz AMD Ryzen processor that powers the next generation of demanding games, scientific computing, video streaming, and virtualization applications.
| PRODUCT | SPECS | PRICE | REGION | PURCHASE |
| --- | --- | --- | --- | --- |
| AMD Ryzen Threadripper 3990X | 2.9GHz 4.3GHz Turbo - 64 Cores - 128 Threads / 32GB DDR4 RAM / 4TB HDD / 200TB Monthly Transfer / 5 usable IPv4 Address / 64 IPv6 Address Block / Windows - Linux | $600 Monthly | Kansas City, Missouri, USA | |
| AMD Ryzen 9 3900X | 3.8GHz 4.6 GHz Turbo - 12 Cores - 24 Threads / 64GB DDR4 RAM / 1TB NVMe / GeForce GT710 1 GB GDDR5 - 192 Cores / 1Gbps Unlimited Monthly Transfer / 1 usable IPv4 Address - 5 Available [optional] / Windows - Linux | $160 Monthly | | |
Why SeiMaxim AMD Ryzen Dedicated Servers
AMD Ryzen Dedicated servers offer the ultimate performance
Single Tenant
Buy single-tenant, physical, Ryzen dedicated servers for the security and protection of your intellectual property. An entire isolated computing environment will be available to your app, so resources are abundant and have high-availability. Data is completely protected on isolated storage and network. Our platform is highly stable and secure that is ready to innovate when you are.
Customer Focused
Get fully customizable AMD Ryzen dedicated servers according to your application requirements. Our managed Ryzen dedicated server hosting offers maximum customization and high-performance with a wide range of configuration options, Intel and AMD CPU architectures, ECC protected RAM, redundant storage, and more. Unlike other providers, SeiMaxim offers Ryzen dedicated server hosting locations across more than six data centers and three global regions.
SLA & Security
We maintain a 99.999% Service Level Agreement [SLA] on our AMD Ryzen dedicated server plans. This is achieved due to redundant computing hardware, multiple networks, and green power sources. Particular aspects of the hosting service – quality, responsibilities, availability – are agreed upon between the service user and SeiMaxim. Our SLA's most common component is that the services should be provided to the customer as agreed upon in the contract.
Technical Support
SeiMaxim is dedicated to your success. Get 24x7x365 unlimited free technical support by phone, live chat, and case creation from our certified engineers. We maintain thirty minutes of response time for quick resolution of your sales and technical queries. Billable accounts are eligible for integrated technical support that provides rapid response times. Support experts strive to give every client the root cause analysis and quick solutions.
Frequently Asked Questions
Self-help 24×7 technical support driven by SeiMaxim developers and support technicians – Robust active and online knowledgebase infrastructure lead you to success
What is a AMD Ryzen Dedicated Server?
Ryzen based dedicated servers are physically reserved for a single customer and racked in high-end data centers. You have full control over the server, including the selection of operating systems, software, and security policies.
Linux and Windows Ryzen dedicated servers can be managed or unmanaged, depending on customer choice. These servers are ideal for experienced users who require massive amounts of memory, computing power, and server-level hardware storage.
What are data center locations of a AMD Ryzen Dedicated server?
We provide Cheapest Dedicated Servers from the following locations;
USA: Kansas
Netherlands: Amsterdam
France
What is the difference between managed and unmanaged AMD Ryzen dedicated servers?
Dedicated server hosting providers provide the following types of managed server support:
• Fully managed Ryzen Dedicated Servers: Includes 24×7×365 monitoring, software updates, reboots, security patches, and operating system upgrades. Customers are completely hands-off.
• Managed Ryzen Dedicated Servers: Includes medium level of management, monitoring, updates, and a limited amount of support. Customers may perform specific tasks.
• Self-managed Ryzen Dedicated Servers: Includes regular monitoring and some maintenance. Customers manage most operations and tasks on the dedicated server.
• Unmanaged Ryzen Dedicated Servers: Little to no involvement from SeiMaxim. Customers provide all maintenance, upgrades, patches, and security.
How to get additional IP with your AMD Ryzen dedicated server?
For a small number of dedicated IP Addresses, there should not be any specific requirements. However, if you want to have a big chunk of dedicated IP, we need justification for the usage of those IPs and whether you intend to buy extra IPs in the future.
Flexibility on the justification of IPs may differ with data center location. For more information, you may contact our support.
How long does it take to setup AMD Ryzen dedicated server?
We want your server to be up and running in a few minutes. However, we need to follow some administrative and security procedures that may take a few hours to complete.
How do we monitor your data center resources?
Our proactive support team and IT consultants are on-site 24x7x365 to ensure data center resources are available to you.
Can I upgrade my AMD Ryzen dedicated server later?
Yes, our custom-built and instant delivery servers in our Dallas, Tampa, and Los Angeles locations are upgradeable without any additional cost. Available options include an upgrade to a high-end CPU, increase RAM, and add hard drives or SSD drivers as required.
To implement your options, open a high-priority ticket with our sales team to get information on availability and pricing. Upon accepting your addon order, our technical team will contact you to fix the most suitable time to perform your upgrade. Usually, such upgrades are performed on weekend nights to minimize the disruption of your services.
Can I operate IRC or IRC bots on SeiMaxim servers?
SeiMaxim does not allow IRC servers or bots on servers.
Can I call you for immediate server reboots?
Yes, you can call us for manual or remote server reboots by calling us at +(31) 636 400 893. This is a free service included with your purchase of servers and does not require a subscription to our managed services.
Is hardware RAID0, RAID1, RAID5, and RAID10 available?
Yes, you can select hardware RAID on the server configuration and order page. This option is available for customizable servers and supports hardware RAID 1, 5, and 10. For RAID0, we implement software RAID in Windows and Linux dedicated servers.
What is the throughput of 1Gbps Unmetered network port?
You will have access to a dedicated 1Gbps ethernet port connected to our Intelligently Routed blend of multiple ISP. Your server will be capped at 1Gbps and will never be billed for over usage with this plan. This 1Gbps port is yours to max out as needed for as long as necessary. For example, in a one-month duration, you will use a maximum of 333TB premium bandwidth.
Do we outsource our technical support?
No, we do not outsource our 24x7x365 technical support. When you call SeiMaxim by phone, email, or live chat, rest assured that you are connected to a SeiMaxim employee working in our business premises or data center.
Can I order high-capacity SATA hard drive?
Yes, You can order high-capacity SATA hard drives. These are available in the range of 1TB to 12 TB. Additional fees will apply. For details, contact us by phone at +(31) 636 400 893, opening a sales ticket or live chat.
Does SeiMaxim help to install 3rd party software on servers?
Yes, our technicians can help you to install 3rd party software on AMD Ryzen SeiMaxim dedicated servers. cPanel, Plesk WHMCS installation is installed free of cost. For other software, you need to subscribe to our managed server plan or make a one-time payment for quick implementation. Please note that no troubleshooting is done for 3rd party software installations. 
For a price quote and placing an order, contact us by phone at +(31) 636 400 893, opening a sales ticket, or live chat.
Managed Services
Free yourself from system administration tasks and maintenance
Purchase Windows or Linux managed services
Subscription costs only $29 per month.
Operating system updates.
Patch deployment.
OS installation.
Server security analysis and hardening.
Proactive server monitoring.
Network intrusion detection.
Hardware diagnostics.
24/7/365 technical support.
Resilient Infrastructure
Our infrastructure support your business needs today, and ongoing innovation can fuel your future growth
Global footprint to resolve your application latency issue.

Low to high-spec hardware.

On-demand provisioning and management.

Automated server deployment.

No vendor lock-in.

Publish your BGP and IP subnets.

Layer-2 network infrastructure across core locations.

Firewall across all edge locations for private networking.
dedicated servers AMD Ryzen with low latency and high performance
Still Cannot Find What You are Looking For?
GPU SERVERS
Powered by NVIDIA RTX 3090, RTX 3080, RTX 2080Ti, GTX 1080Ti, GTX 1080, TESLA V100, and Tesla T4  for applications in big data, AI, and cryptocurrency.