VPS Hosting
Go from zero to sixty in no time with Virtual Private Servers fueled by SeiMaxim. Publish your website or execute your application on VPS equipped with AMD EPYC and  Intel Gold processors. Save your valuable data on RAID10 SAS and SSD redundant storage.
---
SeiMaxim virtual servers are built on top of VMware and Citrix hypervisors. Get High-performance cheap VPS in an isolated environment where the CPU, RAM, and storage are dedicated and not shared with other users. SeiMaxim VPS is backed by 99.999% SLA and free 24x7x365 technical support.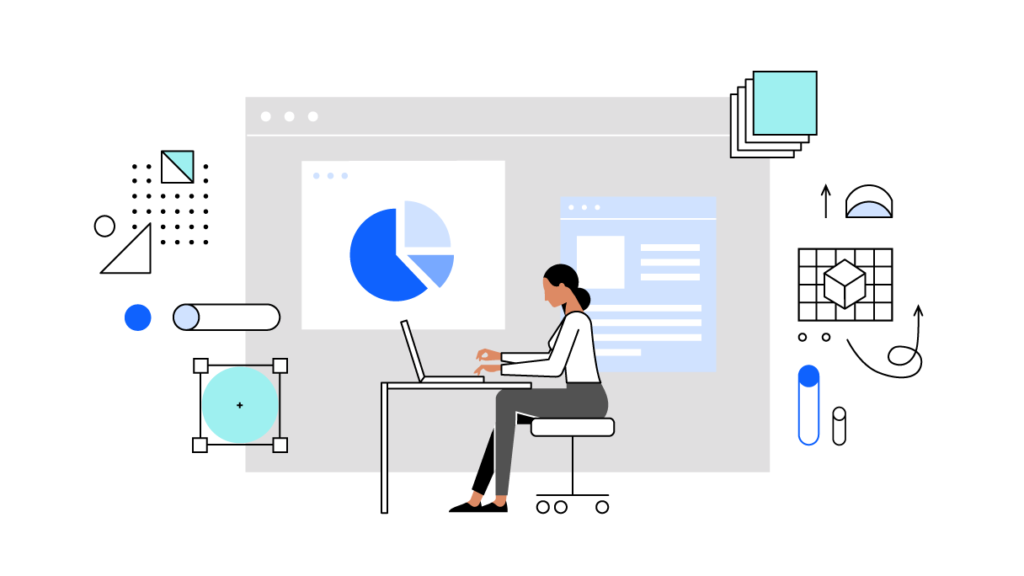 We accept Bitcoins, PayPal, Credit cards, Alipay, iDEAL, Webmoney, Malaysia e-banking, POLi, Russia Bank Transfer, Bancontact, Multibanco, and Global Banks transfers.
VPS Hosting Price Plans
Instantly deploy Linux or Windows virtual machines – Simple price plans, no hidden charges, no lock-in, and the same price across every data center.
Why SeiMaxim VPS Hosting
Ultra-fast and reliable storage with unlimited IOPS
– VPS built on top of dedicated hypervisors to ensure high availability of your applications
Set up a developer-ready VPS in less than an hour, and because it runs on SeiMaxim infrastructure, your staff can get to work right away using their existing skill sets.
Operating System
VPS servers support CentOS, Ubuntu, Debian, FreeBSD, Windows server, or your own customized operating system in a safe and robust virtual space. All editions of the Windows server are available for a monthly subscription of $35 per month. The complete range of Microsoft server-level software licenses is also available and can be bought from us monthly.
Hypervisor
VPS is built on VMware and Citrix Hypervisor technology. Business computing requirements can change fast, so you need a virtualization instance built to perform. SeiMaxim technology makes it easy to maintain stable environments while powering your most heavy workloads and securing the virtual infrastructure from advanced threats.
Security
SeiMaxim is committed to maintaining a reliable and secure VPS environment for your mission-critical web and business applications. Security issues are corrected promptly, and backend hypervisor updates are applied regularly. The SeiMaxim Security Response Policy states our commitment to resolve possible vulnerabilities in your Virtual machines. The building blocks of a VPS environment are secured out of the box by several firewall and authentication features on each hypervisor.
SLA
We enforce Service Level Agreement (SLA) to ensure we meet the quality of service expected by our customers, and it outlines what levels of service we provide. It also describes what credit a customer is eligible for in the unlikely event of a breach in these service levels. We maintain 99.99% SLA on our VPS hosting plans. If you are not satisfied with our service, we will refund full payment if requested within 14 days. If 99.999% SLA is not maintained you will be eligible for a credit.
Support
SeiMaxim is dedicated to your success. Basic business protection is included with your SeiMaxim VPS monthly subscription. Prioritized ticket handling and support aligned with your business needs start at $29 per month. 24x7x365 technical support is available from our certified engineers by phone, chat, and case creation—30 minutes of response time for support tickets. Technical experts help to give every client root cause analysis and prompt solutions.
Frequently Asked Questions
Get the help you need from SeiMaxim knowledgebase and tech experts – Self-managed and managed support options are available
What are datacenter locations of VPS server?
VPS servers are available in the USA and Netherlands.
How to get additional IPs with your Virtual Private Server?
SeiMaxim Virtual Private Servers comes with a single IPv4, but multiple IP addresses can be ordered at the price of $3.50/IP per month. To request additional IP(s), please contact our support support-at-seimaxim.com.
How do we monitor your data center resources?
Basic DDOS mitigation service is functional at the Datacenter level at no additional cost to our clients.
How long does it take to setup VPS?
VPS server setup usually takes 15 minutes to an hour, depending upon client configuration requirements.
What is a Virtual Private Server?
A Virtual Private Server (VPS) is a virtual machine sold as a service by an Internet hosting service. A VPS runs its own copy of an operating system (OS). Customers have super user-level access to that operating system instance, so they can install almost any software that runs on that Linux or Windows OS.
Which Linux based operating system [OS] is supported on SeiMaxim VPS?
All Linux distributions are supported on SeiMaxim Linux VPS. The most notable are;
Debian
Gentoo
Ubuntu
Linux Mint
RHEL
CentOS
Fedora
Kali Linux
Which Microsoft Windows based operating system is supported on SeiMaxim VPS?
All Microsoft Windows Server distributions are supported on SeiMaxim Windows VPS. The most notable are;
Windows Server 2019 Essential
Windows Server 2019 Standard
Windows Server 2019 Hyper-V
Windows Server 2019 Datacenter
In addition to Windows Server 2019, Windows Server 2016 and 2012 are available.
What is the difference between managed and unmanaged VPS servers?
SeiMaxim VPS hosting provides the following types of managed VPS server support:
• Fully managed VPS Servers: Includes 24×7×365 monitoring, software updates, reboots, security patches, and operating system upgrades. Customers are completely hands-off.
• Managed VPS Servers: Includes medium level of management, monitoring, updates, and a limited amount of support. Customers may perform specific tasks.
• Self-managed VPS Servers: Includes regular monitoring and some maintenance. Customers manage most operations and tasks on the dedicated server.
• Unmanaged VPS Servers: Little to no involvement from the SeiMaxim. Customers provide all maintenance, upgrades, patches, and security.
Am I eligible to buy a bulk email VPS?
Yes, you can buy a bulk email VPS if emails are being sent to your subscribers and no blacklisting of IP is guaranteed.
Datacenter Infrastructure
Compliance support for SOC 2 Type 2 – SOC 3 – ISO 27001 – ISO 50001 – ISO 14001 – ISO 9001 – HIPAA – PCI – FISMA High
High-performance VPS hosting on VMware and Citrix hypervisor. SSH and RDP access. Instant Scalability. Simple pricing plans. Spin up a powerful VM in minutes.
Receive unsurpassed global connectivity while reducing latencies. Our public cloud platform connects to the premium network, which encompasses 25 IXs and 36 PoPs worldwide, provides an uptime of 99.999%, with an available bandwidth capacity of 5.5 Tbps.
Our DDoS Protection solution deliberately regulates the data transfer rate of network traffic. If traffic/data requests are abnormally high, the allowed transfer of data will be limited to prevent server overload as a means of attack, resulting in DDoS mitigation.
Web Hosting Control Panels Available
Equip your VPS Ubuntu, VPS CentOS, and VPS Windows with Hosting Platforms
With the cPanel control panel, you can quickly and easily create and automate server management tasks on a Linux server. Manage and configure DNS, Email, and Database servers without any hassle on your CloudLinux or CentOS-based Virtual Private Server.
The price starts at $21 monthly for Solo License.
Simplify building and managing your multiple websites from a single Plesk GUI dashboard. Plesk provides enhanced security for your apps, hundreds of extensions like DigiCert SSL, CloudLinux, Cloudflare, Atomicorp, NodeJs, PHP, NGINX, Let's Encrypt, Git, ImunifyAV, WordPress toolkit based on artificial intelligence.
Price starts at $10 monthly for Plesk Web Admin Edition.
A scalable web hosting control panel consisting of toolsets to manage websites, emails, and domains for hosting providers, Linux server admins, website owners, and resellers. Configure MySQL, DNS, NFS, Firewall rules and FTP, resource limits, clustering, and much more.
The price starts at $20 monthly for a Single License.
WHMCS is a web hosting automation and billing software that you can install on your KVM VPS and manage your hosting customers. WHMCS saves time by automatic billing, integration with leading website control panels and domain registrars. Buy WHMCS from SeiMaxim to get support in installation and configuration.
The price starts at $20 monthly for a Single License.
CWPpro is the latest professional version of the Control Web Panel, which gives you the latest version of CWP with fast, automatic security fixes. CWPpro also has more features and security improvement and a low-cost alternative to other control panels.
The price starts at $2 monthly for a Single License.
Managed Services
Free yourself from system administration tasks and maintenance
SeiMaxim VPS infrastructure is a robust and time-tested platform with intrinsic security built-in, giving you greater confidence that the underlying physical hardware will meet your rigorous performance and availability standards.
Purchase Windows or Linux managed services for your VPS.
Subscription costs only $29 per month.
Operating system updates.
Patch deployment.
OS installation.
Server security analysis and hardening.
Proactive server monitoring.
Network intrusion detection.
VPS diagnostics.
24/7/365 technical support.
Still Cannot Find What You are Looking For?
DEDICATED SERVERS
Deploy and scale a dedicated server in North America, Europe, Asia, and Australia on a highly stable, global, low-latency network with SeiMaxim.