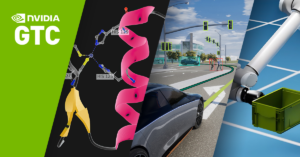 Nvidia is ready to announce Lovelace, the code name for its next-generation GPU architecture. Ampere is the GPU architecture that powers Nvidia's RTX 30-series GPUs now. The first RTX cards came out with Turing in 2018, but Ampere is the current one. In September, Nvidia will talk about its Lovelace GPU architecture at GTC 2022. CEO Jensen Huang hinted at an announcement during the company's most recent earnings call.
When asked about a drop in demand for gaming GPUs, Huang said, "We'll get through this in the next few months, and we'll start next year with our new architecture." "Next month at GTC, I can't wait to tell you more about it."
Announcing a new GPU architecture doesn't mean that RTX 40-series GPUs will be out immediately, though. There is always a short delay between announcing a new architecture and putting it on the market. First, Nvidia showed off its Ampere architecture for data centers. Then, a few months later, it released its RTX 30-series cards for consumers. With the RTX 20-series, it only took a week, so that doesn't always mean we'll have to wait months.
Regardless, rumors say that Nvidia works on GPUs called RTX 4080 and RTX 4090. The monster RTX 4090 was thought to come out in July at first, and it could be much faster than the RTX 3090 and even the RTX 3090 Ti. Huang also hinted that the current-generation RTX 30-series GPUs would coexist with the next-generation ones.
Because Nvidia has made too many GPUs, the RTX 30-series and 40-series are likely to coexist. It has to change its retail prices because it has too much stock. Recently, RTX 30-series cards have been sold at their MSRP after resellers raised their prices by two to three times over the past few years. Cryptocurrency's crash has hurt the demand for GPUs, and Nvidia's extra stock makes it harder to guess when its RTX 40-series cards will hit shelves.
The Nvidia GTC 2022 conference will take place from September 19 to 22. Jensen Huang is scheduled to give the keynote speech on September 20 at 8 AM PT/11 AM ET. Huang says, "I'm looking forward to next month's GTC conference, where we'll talk about how RTX is changing 3D graphics in games, how AI is making more and more progress, and how we're building the metaverse, which is the next step for the Internet."
Rent GPU Dedicated Server
Dedicated GPU servers with A40, RTX 3090, NVIDIA A100 80GB, and RTX A6000.