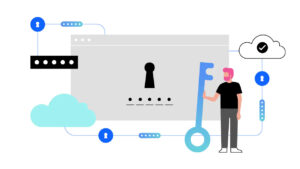 Tired of other sites on the same server slowing down your website?
Do you require additional capacity to accommodate your increasing number of website users and customers?
Is your existing web hosting plan no longer meeting your needs?
If this is the case, it may be time to upgrade to dedicated hosting.
What is Dedicated Hosting
Dedicated hosting gives you access to a complete server dedicated to your website, applications, and business.
You won't have to worry about complications arising from sharing resources with other customers because to the single-tenant infrastructure, vast amount of storage, and extensive processing power.
You can also host many websites and run multiple applications with lightning-fast processing rates and top-tier security.
Dedicated servers have a significant advantage over other server types because of this.
When all of the major components of a server are used, dedicated servers can be the lifeblood of your business. Without your knowledge, these servers will become an integral part of your company's daily operations.
Who needs Dedicated Server Hosting?
A dedicated server may be required if you own or manage any of the businesses listed below.
The following categories of businesses can benefit from dedicated hosting:
Companies with 500 or more people manage enormous volumes of data. A dedicated server is required if your company has databases, a huge inventory/supply chain infrastructure, and hundreds of ecommerce transactions each hour.
Dedicated servers are required by system administrators, developers, and information technology companies who need to tailor their server environment to their needs and run resource-intensive web applications such as content management systems, custom software, API-driven applications, software as a service, and e-commerce sites.
Dedicated servers are required by agencies and web hosting resellers to host their clients' websites. They can manage their clients on a dedicated server instead of having to handle many hosting accounts with different providers.
Benefits of Dedicated Server Hosting
Does your company fit into any of the categories listed above? If you answered yes, you have the power to expand the scope of your website's capabilities.
Dedicated servers substantially reduce downtime by providing the power, pace, and speed that your organization requires to succeed.
Single-tenant infrastructure means that you will be the sole owner of the server you are using.
Your site hosting provider does not share resources with other clients.
To accommodate enterprise websites or apps, dedicated servers have a lot of storage.
There is also enough space on the primary and secondary disks to completely backup files, ensuring that critical corporate data is never lost.
Enhanced Speed
Instead of being slowed down by resources shared with other customers, help your high-powered websites and applications thrive.
Configurations that can be changed
Customize the software and hardware options on your server to make it more efficient for you and your business.
More memory, computing power, hard disk space, and bandwidth can all be added to dedicated servers.
Better Safety
A dedicated server gives you complete security control. Don't risk a major failure as a result of another customer's lack of security measures.
You can choose which operating system (OS) to use and when to apply OS fixes.
Furthermore, dedicated hosting plans' security protocols are PCI compliant, allowing you to safely process and store sensitive data.
This commercial-grade protection shields your website against DDoS and other threats.
Complete Access
Get access to all of the tools you'll need to manage your files, databases, email accounts, SSL certificates, domains, and everything else.
cPanel and Web Host Manager (WHM) are included with managed Linux dedicated servers to assist you to maintain ownership and functionality.
Complete Command
With a managed dedicated hosting plan, you can easily set up your dedicated server.
Web Hosting Manager Complete Solution (WHMCS), a centralized platform that automates hosting provisioning and invoicing for the customers they support, is included with managed dedicated hosting plans.
You can also select the data center for your server, ensuring the fastest possible speeds between a website or application and its visitors on a worldwide scale.
How to Manage a Dedicated Server?
How do you design your dedicated server to fit your company's aims and standards?
Managed dedicated server hosting simplifies the process by providing you with all of the necessary software and hardware.
Account Management Panel (AMP) allows users to manage domain names, account/billing information, open support requests, and other services from a single spot.
cPanel provides industry-leading server management, allowing organizations of all sizes to create new FTP and email accounts, configure domains and subdomains, manage databases, and manage files on the server.
Create user accounts with custom resource allocation with Web Host Manager (WHM) – Allows users who administer numerous websites to create user accounts with specific resource allocation.
Secure File Transfer Protocol (SFTP) — This allows users to manage server files remotely via a secure connection, including uploading, creating, and deleting files, as well as modifying file rights settings.
Use Secure Shell (SSH) Access to access the command line – Allows all types of customers to remotely install server-side applications and perform other tasks that aren't possible with FTP.
Softaculous, a commercial add-on, allows for one-click installation of major website software such as WordPress, Joomla, Drupal, and others.
Backup Manager protects your site by automatically backing up website files and databases to a separate backup disk for all types of clients.
Additional Features
Dedicated Internet Protocol Address
A dedicated IP address is an important feature to consider when choosing a dedicated hosting service.
A dedicated IP address protects your website from spamming customers on shared server space, which can lead to fines.
SSL Certificates
Provide a safe and secure means to send sensitive information to your customers.
This 2048-bit encryption is ideal for transferring sensitive information between your website or application and your clients.
Upgrades that don't require any interaction
A team of in-house experts at the hosting business oversees the management of your dedicated server.
This staff will handle all of your OS security patches, cPanel and WHM upgrades, and custom setups.
Free Migration Software
If you already have a website, you should use the free website migrating tools and tutorials available.
These tools and guidelines will assist you in transferring your website from one hosting platform to another.
To assist with website migrations, you can use managed hosting services.