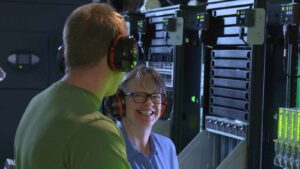 When you originally created your website, you probably chose shared hosting, like many other new site owners. It is, after all, the cheapest alternative, and budget is crucial. It's crucial to know when to upgrade to something more robust as your website grows. There are numerous possibilities available, and you may be wondering, "What is a dedicated server, and why do I need one?"
The key is to understand why you want to upgrade in the first place. For example, you may be coping with an immediate increase in traffic or anticipating future development. Dedicated servers are perfect for this because of their additional security features and the possibility for faster page loading times.
We'll go over what dedicated servers are and how they differ from other types of hosting in this article. Then we'll give you some tips on deciding whether dedicated hosting is best for you. Let's get going!
What is Dedicated Hosting?
Dedicated hosting simply implies that your website is hosted on its own server. It has a lot of power and versatility, but it costs a lot of money. As a result, it's critical to conduct your homework before purchasing this type of coverage.
Most websites, for example, begin with a shared hosting plan but quickly outgrow the limitations of that low-cost shared plan. You may want to consider upgrading to a virtual private server (VPS) or a dedicated server. It is up to you to consider the various possibilities.
As you may know, shared hosting puts your website on a server with hundreds of other websites. This package is sufficient for personal blogs or extremely tiny enterprises. However, it isn't the ideal solution in terms of performance, and you lose flexibility because you can't customize things yourself (since you have to share with others).
A VPS, on the other hand, gives your site its own space while still sharing a server with other sites. Because other people can't access your site, its performance will be more consistent. You also have a little more freedom in terms of how your server is set up.
These plans can provide you with the speed you need at a cheaper cost than dedicated hosting, and they're an excellent compromise for those wishing to upgrade.
If you need the greatest power for your money, though, dedicated hosting is the best option. The negative, as you might assume, is the expense, which can reach three figures per month in some cases. Fortunately, it may be well worth it by the time your website need one to handle its load.
Why do you need a Dedicated Server?
Dedicated hosting, along with cloud hosting, is one of the most powerful server plans available. However, you can wonder if you really need it. Let's go through four reasons why you should take out your wallet!
Your website is expanding and needs to be able to accommodate more visitors.
If you expect your website to grow quickly, you should consider getting a dedicated server now. When your traffic surges, for example, if your site is still using shared hosting, its speed may suffer dramatically. This might lead to a downward spiral of greater bounce rates and revenue loss. Give yourself enough time to move your site and'settle' its performance before any potential issues develop.
To accommodate for promotions and special events, your site should be prepared to manage spikes of up to 30 times your typical daily traffic, according to FXBlog. If you aren't prepared, your site may crash or cause a terrible user experience (UX).
Your website's security is a worry
Every website, but especially those that handle sensitive data, needs to be secure. This could contain sensitive client information, secret communications, or credit card details. It's critical to keep this data and your website safe from viruses, hackers, and other threats.
With a dedicated server, you have complete control over the security of your website. This means you may tailor the functionality you need to your website's and saved files' individual needs. Of course, you're also in charge of how these features are implemented, but flexibility has its advantages.
Some hosts, on the other hand, provide completely managed and semi-managed maintenance plans. In a nutshell, you can often identify what both you and your host are responsible for, allowing you to entrust mission-critical functionality to an expert while addressing all other problems yourself.
You want your page loading times to be as quick as possible.
The speed with which your pages load can have a substantial impact on virtually every aspect of your website. Low engagement metrics and high bounce rates might be caused by slow pages. A dedicated server can greatly assist you in optimizing this part of your website.
You won't know when the server's resources are being used elsewhere on a shared server, which could cause your site to load slowly. Choosing a dedicated server will ensure that you have the bandwidth you require to improve website loading speeds.
You value having complete control over your server.
The last reason you might choose to go with a dedicated server over other solutions is control. We said it in the earlier sections, but dedicated hosting allows you complete control over how you use your server.
For example, you have complete control over the server software you use. You have the option of preferring NGINX's resource control over Apache's. You can also customize the hardware and install your own operating system (OS). As a result, dedicated hosting could be a tempting alternative for expert web developers and individuals with unique and specific needs.
What are the options for dedicated hosting?
Many of the well-known hosting firms provide plans that span the complexity and price spectrum. This means that the same company may offer both cheap shared hosting and powerful dedicated servers.
Here are a few of our favorites:
From $95/month, SeiMaxim
When should a dedicated server be used?
Now that we've covered some of the advantages of dedicated hosting, let's take a look at how to figure out if it's perfect for you. After all, a VPS offers many of the same benefits at a lower cost.
Consider whether your site is getting more visitors. If the figures are significantly greater than before, it may be time to update your existing plan. VPS, cloud hosting, or dedicated hosting are your options.
Large bandwidths and quick page loading times are possible with all three. Dedicated hosting, on the other hand, has a security advantage over VPS hosting, if only because you have complete control over how the server runs and operates.
Finally, as with many other WordPress considerations, your decision will be based on your website's specific requirements. If money isn't an issue, a dedicated server is unquestionably the best option. However, like with choosing your initial hosting plan, price will be a major consideration in your decision.
Conclusions
If your website is having trouble keeping up with increased traffic, it might be time to upgrade to a dedicated server. This is essentially a server that only hosts your website, and it may increase not just the performance of your website, but also the speed with which pages load and help you maximize security.
Not sure if your WordPress website requires a dedicated #server? Upgrade for four reasons given below.
To summarize, there are several reasons why you could require a dedicated server:
Your website is expanding and needs to be able to accommodate more visitors.
Your website's security is a concern.
Your page loading times should be as quick as possible.
You want to have complete control over your server.