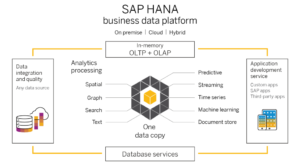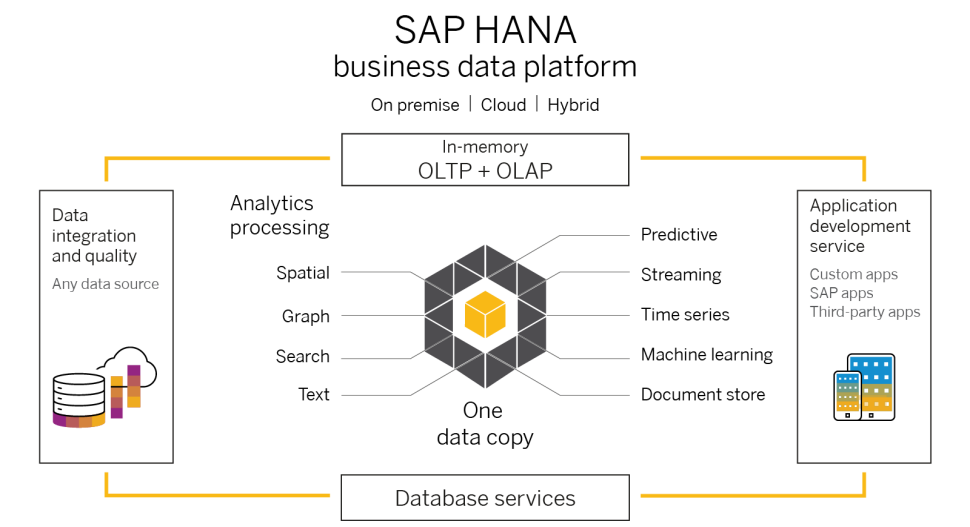 SAP HANA is an in-memory database that powers SAP's ERP software. It makes use of random-access memory (RAM) to organize, analyze, and provide real-time data on large amounts of data. Multimodel processing, database management and administration, application development, and data virtualization are all features of SAP HANA. The Advanced Business Application Programming (ABAP) language is also supported by SAP HANA.
SAP S/4HANA is an ERP suite that runs in real time. It was designed for organizations that want to take advantage of the cloud and is faster and more efficient than its predecessor. It also uses the SAP HANA database exclusively.
SAP HANA is currently used by over 33,000 customers around the world. Approximately 16,000 customers have migrated to SAP S/4HANA as of January 2021.
SAP HANA Migration
SAP ERP users have most likely heard about the upcoming requirement to migrate to SAP HANA or SAP S/4HANA by 2027. SAP has announced that support for its legacy ERP applications on the SAP NetWeaver platform will be phased out by 2027. SAP will discontinue support for other databases, such as Oracle, DB2, Microsoft SQL, and MaxDB, in order to promote the adoption of SAP HANA and SAP S/4HANA.
To fully comprehend the migration process and the advantages of making the switch, it's necessary to first understand why SAP is requiring this change.
SAP HANA has been running on Linux since the database's initial release in 2010, but it now runs exclusively on the Linux operating system. This means that organizations using an alternative operating system will have to migrate not only from their legacy ERP system but also to Linux, the operating system used by the world's 500 fastest supercomputers.
Linux can provide a solid foundation for SAP HANA and SAP S/4HANA to deliver stability, performance, increased security, flexibility, and availability at scale. As organizations modernize and find new ways to take advantage of the cloud and accelerate digital transformation, the mandatory migration to SAP HANA and SAP S/4HANA in 2027 will help them become more agile and competitive.
Migration Challenges
Some companies migrating to SAP S/4HANA may run into issues with custom code. Because SAP S/4HANA is a brand-new product, legacy SAP HANA customizations may not be compatible with the new environment.
This complication may explain why, according to research published in March 2021, only 24% of SAP customers had already made the switch to SAP S/4HANA, with 23% saying they had no plans to do so.
Migration Considerations
Consider the following factors to help simplify and streamline your new SAP HANA and SAP S/4HANA migration project.
Select the best Linux platform and migration tools for your needs
Don't know where to start when it comes to evaluating? Use this checklist to help you make an informed decision and to investigate your database migration options.
Make a decision about how you'll use IT automation
Automation can be a useful tool not only during the migration process but also after you've made the switch to SAP S/4HANA. From migration to optimization, SAPinsider's report outlines the advantages of automation.
Determine whether your team possesses the necessary skills to run SAP S/4HANA on Linux
Consider training to ensure that your company's system administrators can install, operate, and optimize SAP products on AlmaLinux and CentOS Linux.
Choose a platform for your SAP workloads that will aid in the modernization of your entire IT landscape
Consider how you might use your environment in the future, in addition to your migration requirements. Choose a platform that is consistent and flexible across public, private, hybrid, multi-cloud, and on-premise environments.
Consider alternatives to SAP
With a complete and consistent software stack, consider standardizing on the same platform and tools for your SAP and non-SAP systems. Construct an extensible infrastructure that benefits your entire company.