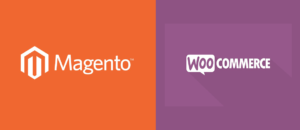 E-commerce platforms are available on the market if you're building websites. It's hard to say. Both Magento and WooCommerce are discussed in this post.
There are a number of factors to consider when choosing an eCommerce platform. Among them are:
Your spending plan.
Whether you need a platform that can handle higher volumes of sales or a platform that's comparatively smaller.
Which features are essential and which ones are optional?
Which methods of payment do you want to be supported by your eCommerce platform?
The decision will be much easier if you answer these questions first.
Magento vs. WooCommerce
Magento and WooCommerce are without a doubt two of the best e-commerce platforms available today. As an illustration, consider the following differences:
Usefulness.
Cost.
Added functionality.
A variety of methods of payment are included in the package.
Speed of page loading.
After reading our comparison, you should be able to make a decision that meets your requirements.
To get a better understanding of each platform, we first need to know what it is.
Using Magento and WooCommerce, a business can:
Set up an online shop to display and sell your products.
Receipt funds from customers.
To put it another way, they're the tools you'll need to run a successful online business.
Magento
Enterprise-level online retailers and web developers use Magento as their preferred shopping cart software. Magento has two choices: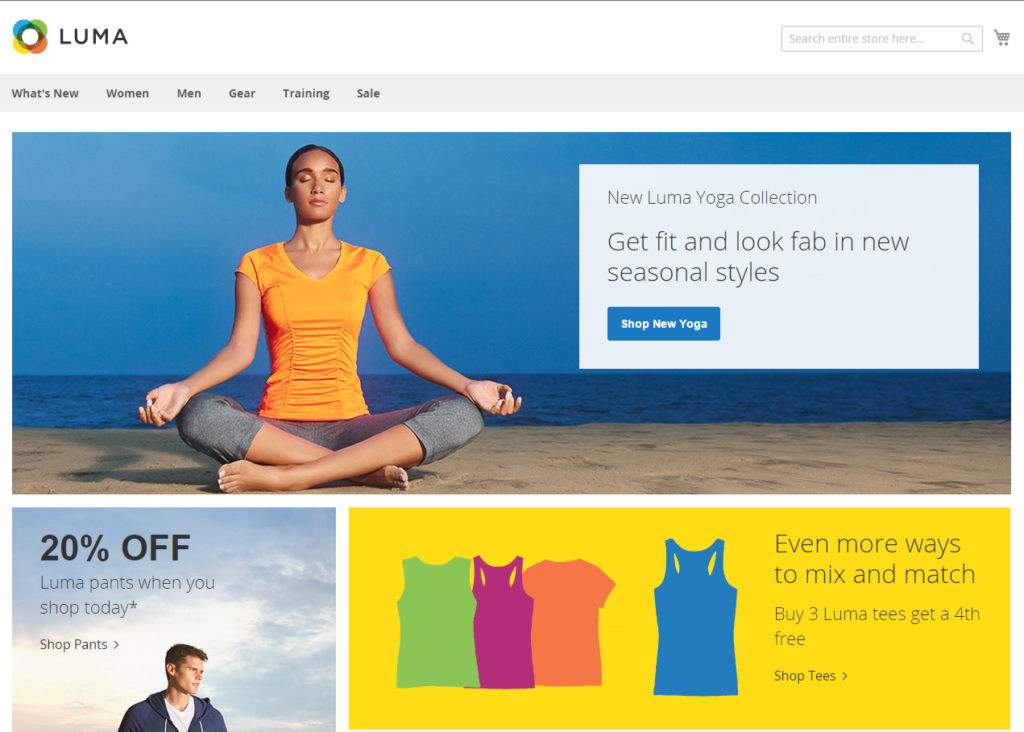 You must host your own copy of the software if you want it for free (the open-source community version).
A hosted solution typically costs between $1,500 and $2,000 per year (the enterprise edition).
You can create and manage an online store with complete freedom thanks to Magento's extensive features and tools. Using Magento's open-source community is completely free and comes with a few basic functions.
WooCommerce
Creating an online store is a piece of cake with this free plug-in. New stores can be set up in minutes with just a few mouse clicks.
Other features can be added to the plugin by installing additional plugins, some of which are free and some of which are not.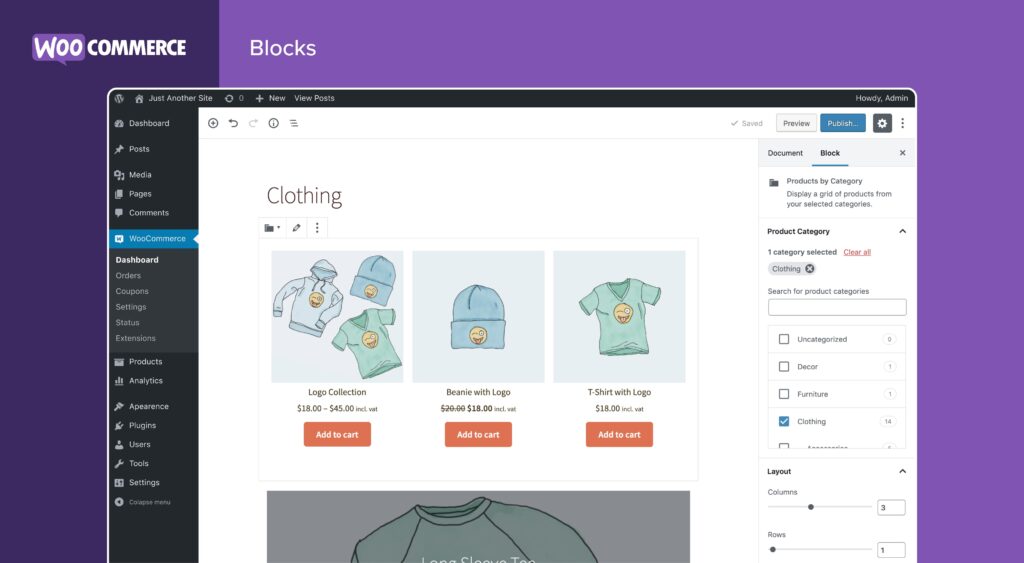 Similarities and differences
When it comes to similarities, both platforms have four things in common:
Both are freely usable. Both WooCommerce and Magento have free open-source community versions that can be downloaded.
Both offer unrestricted product support.
WooCommerce and the unrestricted version of Magento do not come with a domain name or hosting (they are included with the paid version, however).
There is no limit to the number of sales or orders supported by either platform.
The differences are now the interesting part. You can use these to decide which one is best for your specific circumstance.
Ease of use
WooCommerce is simple to use and comprehend. On the other hand, Magento is primarily designed for developers and calls for a certain level of technical expertise.
Technical tinkering with Magento does bring out the flexibility and customizability capabilities that many businesses need.
Cost
There is a free version of Magento available, but it is feature-limited and unsupported. Although the platform is free, running it requires a VPS hosting plan or cloud service, both of which are expensive. The enterprise edition was already covered.
Despite the fact that WooCommerce is a free plugin, you still have to pay for a:
SSL
WordPress hosting account
Domain
However, this still represents a saving over the Magento open-source community version.
Additional Features
WooCommerce is a WordPress plugin, so it's possible to integrate your store with any third-party service, including Facebook, Google Analytics, and Stripe.
Given the sizeable WordPress community, adding such customization to WooCommerce is simple even for non-technical people.
Additionally, Magento provides limited and fewer third-party plugins for simple customizations. You might need to hire a Magento developer for extensive customizations and added functionality.
Payment Methods
A good eCommerce platform should offer a variety of payment methods, especially the ones that are most widely used in the industry.
WooCommerce is compatible with a number of payment methods, including:
PayPal
Alipay
Stripe
Visa
Mastercard
Google Pay
Amazon Pay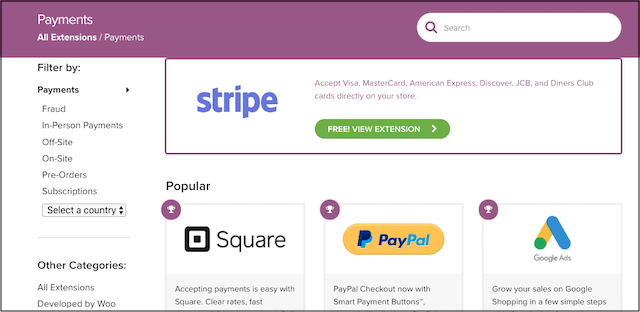 If you don't want to use third-party integration, it also has its own payment option.
Magento also offers many third-party payment extensions, including:
Stripe
Skrill
Google Checkout
2Checkout
Braintree
WePay
Additionally, Magento accepts bank transfers, PayPal, Cash on Delivery, etc.
Page Speed
Speed is a crucial consideration when selecting your eCommerce platform. Faster load times are more important as human attention spans are getting shorter.
A WooCommerce page typically loads in 414 milliseconds compared to a Magento site's load time of 619 milliseconds for the same amount of RAM, location, and server type.
Page size is the main factor that differentiates the two. A Magento page weighs 718 KBs, compared to a WooCommerce site's 228 KBs.
Summary
Compared to 250,000 Magento users, more than 2,000,000 businesses use WooCommerce for the following two primary reasons:
It is economical.
It's simple to use.
On the other hand, Magento is a good choice if you're a driven web developer who wants to advance quickly and is not afraid of coding.