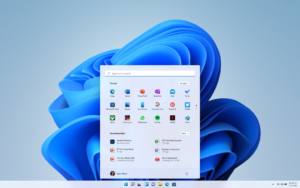 Microsoft has given the minimum system requirements for installing Windows 11 on a PC or dedicated server. If your PC does not meet those requirements, you may not be able to install Windows 11 on your PC and might want to consider purchasing a new device. Here we will give you a quick step-by-step guide on how to install Windows 11 on any PC. This method of installing Windows 11 has been tested on Dell Precision 7720 mobile workstation.
Burn Windows 10 and Windows 11 on two separate USB disks (USB disk size should be 10GB plus). The bootable USB devices can be created with PowerISO software or the Microsoft media creation tool.
Insert both the USB disks in the same PC.
Copy install.esd from sources directory of Windows 11 USB to the sources folder of Windows 10 USB disk, overwriting existing install.esd.
Eject Windows 11 USB disk from the PC and reboot.
After the PC starts, you will see a Windows 11 install splash screen.
Accept Microsoft license and select Windows 11 Pro.
Delete and create new partitions.
Click next to continue the installation process.
After Windows 11 is installed, your PC will reboot, and you will be greeted with Windows 11 setup screen.
Continue the setup process and complete it.
With this method, you can install Windows 11 on any PC. You will get OS updates from Microsoft, but it is unknown how long this will continue to work.
Note that some of your apps and drivers that are not compatible with Windows 11 may not work.