Buy VPS With Alipay
---

Alipay is an international payment solution that has already enabled more than 400 million users worldwide to secure online payments. For our large customer base who want to use Alipay to buy our VPS online, we have integrated Alipay with our e-commerce platform. You can pay us from any region in the world if you have an Alipay account.
By paying with Alipay, you get a full refund if you do not receive your order or if VPS is not as described.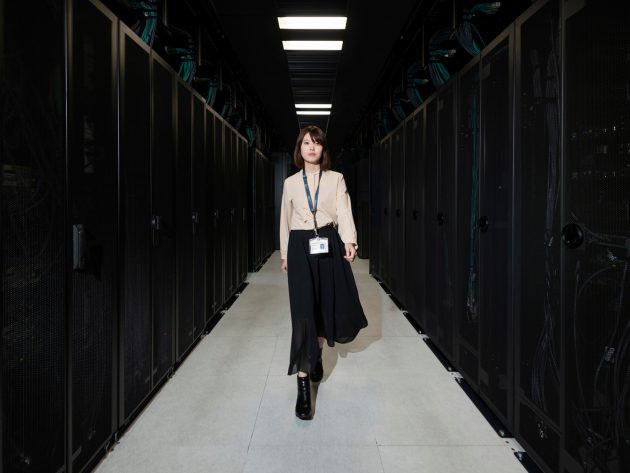 We accept Bitcoins, PayPal, Credit cards, Alipay, iDEAL, Webmoney, Malaysia e-banking, POLi, Russia Bank Transfer, Bancontact, Multibanco, and Global Banks transfers.
VPS Price Plans with Alipay
Select Linux or Windows VPS from two regions in the United States and the Netherlands data centers.
Alipay is a widely used payment method in China. Now you can buy VPS with Alipay and pay in your local currency.
Why VPS with Alipay
Ultra-fast and reliable storage with unlimited IOPS – VPS built on top of dedicated hypervisors to ensure the high availability of your applications.
Security
SeiMaxim is committed to maintaining a reliable and secure VPS environment for your mission-critical web and business applications. Security issues are corrected promptly, and backend hypervisor updates are applied regularly. The SeiMaxim Security Response Policy states our commitment to resolve possible vulnerabilities in your Virtual machines. The building blocks of a VPS environment are secured out of the box by several firewall and authentication features on each hypervisor.
SLA
We enforce Service Level Agreement (SLA) to ensure we meet the quality of service expected by our customers, and it outlines what levels of service we provide. It also describes what credit a customer is eligible for in the unlikely event of a breach in these service levels. We maintain 99.99% SLA on our VPS hosting plans. If you are not satisfied with our service, we will refund full payment if requested within 14 days. If 99.999% SLA is not maintained you will be eligible for a credit.
Support
SeiMaxim is dedicated to your success. Basic business protection is included with your SeiMaxim VPS monthly subscription. Prioritized ticket handling and support aligned with your business needs start at $29 per month. 24x7x365 technical support is available from our certified engineers by phone, chat, and case creation—30 minutes of response time for support tickets. Technical experts help to give every client root cause analysis and prompt solutions.
Frequently Asked Questions
Get the help you need from SeiMaxim knowledgebase and tech experts.
Self-managed and managed support options are available.
What are datacenter locations of VPS server?
Alipay VPS servers are available in the USA and Netherlands.
How to get additional IPs with your Virtual Private Server?
SeiMaxim VPS comes with a single IPv4, but multiple IP addresses can be ordered at the price of $3.50/IP per month. To request additional IP(s), please contact our support support-at-seimaxim.com.
How do we monitor your data center resources?
Basic DDOS mitigation service is functional at the Datacenter level at no additional cost to our clients.
How long does it take to setup VPS?
VPS server setup usually takes 15 minutes to an hour, depending upon client configuration requirements.
Which Linux based operating system [OS] is supported on SeiMaxim VPS?
All Linux distributions are supported on SeiMaxim Linux VPS. The most notable are;
Debian
Gentoo
Ubuntu
Linux Mint
RHEL
CentOS
Fedora
Kali Linux
Which Microsoft Windows based operating system is supported on SeiMaxim VPS?
All Microsoft Windows Server distributions are supported on SeiMaxim Windows VPS. The most notable are;
Windows Server 2019 Essential
Windows Server 2019 Standard
Windows Server 2019 Hyper-V
Windows Server 2019 Datacenter
In addition to Windows Server 2019, Windows Server 2016 and 2012 are available.
Datacenter Infrastructure
Compliance support for SOC 2 Type 2 – SOC 3 – ISO 27001 – ISO 50001 – ISO 14001 – ISO 9001 – HIPAA – PCI – FISMA High.
Receive unsurpassed global connectivity while reducing latencies. Our public cloud platform connects to the premium network, which encompasses 25 IXs and 36 PoPs worldwide, provides an uptime of 99.999%, with an available bandwidth capacity of 5.5 Tbps.
Our DDoS Protection solution deliberately regulates the data transfer rate of network traffic. If traffic/data requests are abnormally high, the allowed transfer of data will be limited to prevent server overload as a means of attack, resulting in DDoS mitigation.
Still Cannot Find What You are Looking For?
DEDICATED SERVERS
Deploy and scale a dedicated server in North America, Europe, Asia, and Australia on a highly stable, global, low-latency network with SeiMaxim.