Rent GPU
NVIDIA A100 GPU Server Rental
---
80GB of the fastest GPU memory, researchers can reduce a 10-hour, double-precision simulation to under four hours on A100. A100 80GB's additional memory delivers up to a 2X throughput increase with Quantum Espresso, a materials simulation.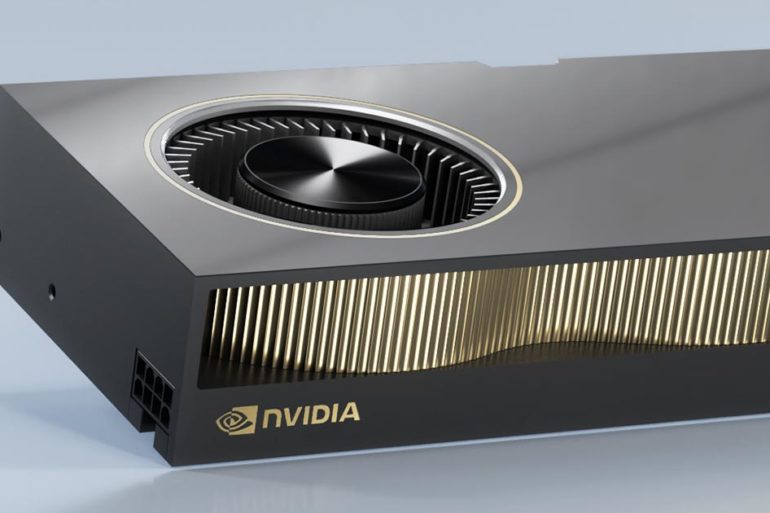 The world's most powerful GPU A100 NVIDIA 80GB for Machine Learning.
Renting high-performance GPUs is the best way to do things like rendering, training neural networks, and high-precision calculations in many different areas of science. We recommend that you rent modern GPUs at prices that aren't too high. SeiMaxim has these powerful GPUs for sale:
Rent GPU Dedicated Servers
You can rent 2, 4, and 8 GPUs at affordable prices.
Data center and Professional GPU Hosting
NVIDIA A100 80GB Memory: AI and HPC GPU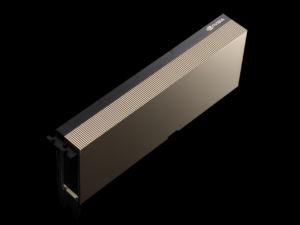 Fast Memory bandwidth
NVIDIA A100 HBM Ampere GPU 80GB premiere the world's fastest memory bandwidth at over 2 terabytes per second to run the largest simulation models and datasets. It allows researchers to quickly deliver accurate results and deploy solutions into production at scale.
Tensor Cores
NVIDIA A100 Tensor Cores with Tensor Float (TF32) provide up to 20x higher performance over the NVIDIA Volta with zero code changes and an additional 2x boost with automatic mixed precision and FP16.
Deep Learning Training
For the largest models with enormous data tables like deep learning recommendation models (DLRM), Ampere A100 80GB GPU reaches 1.3 TB of unified memory per node and delivers up to a 3x throughput increase over A100 40GB GPU. In MLPerf, it has set multiple performance records in the industry-wide benchmark for AI training.
Deep Learning Inference
A100 introduces novel features to optimize inference compute jobs. It accelerates a full range of precision, from FP32 to INT4. Multi-Instance GPU technology allows multiple networks to function concurrently on a single A100 for optimal utilization of computing resources. Additionally, structural sparsity support delivers up to double the performance over A100's other inference performance gains.
On state-of-the-art conversational Artificial Intelligence models like BERT, A100 increases inference throughput up to 249x over CPUs. On the most complex models that are batch-size constrained, like RNN-T for automatic speech recognition, increased memory of A100 80GB doubles the size of each Multi-Instance GPU. It delivers up to 1.25x higher performance over NVIDIA MIG A100 40GB.
High-Performance Computing
To find answers to complex problems, scientists perform computer simulations. NVIDIA A100 80GB introduces double-precision Tensor Cores to deliver the largest leap in HPC performance since the introduction of GPUs. Combined with 80GB of the fastest GPU memory, researchers can reduce a 10-hour, double-precision simulation to under four hours on A100 80G GPU. HPC applications can also use TF32 to achieve up to 11x higher throughput for single-precision, dense matrix-multiply operations.
For the HPC applications with enormous datasets, A100 80GB's additional memory delivers up to a 2x throughput increase with Quantum Espresso, a materials simulation. This massive memory and unprecedented memory bandwidth make the A100 80GB the ideal platform for next-generation research projects.
High-performance Data Analytics
Data scientists need to be able to analyze, visualize, and turn massive datasets into insights. But scale-out solutions are often slowed down by datasets distributed across multiple servers.
Accelerated servers with A100 80GB provide the needed compute power, massive memory, over 2 TB/sec of memory bandwidth, and scalability to solve these workloads. Combined with InfiniBand, NVIDIA Magnum IO, and the RAPIDS suite of open-source libraries, including the RAPIDS Accelerator for Apache Spark for GPU-accelerated data analytics, the SeiMaxim compute platform accelerates these huge workloads at unprecedented levels of performance and accuracy.
Enterprise-Ready Utilization
A100 80GB GPU with MIG maximizes the utilization of GPU-accelerated infrastructure. With MIG, an A100 GPU can be partitioned into as many as seven independent A100 instances, giving multiple users access to GPU acceleration.
MIG NVIDIA A100 works with containers, Kubernetes, and hypervisor-based server virtualization. MIG lets infrastructure managers offer a right-sized GPU with guaranteed QoS for every job, extending the use of accelerated computing resources to every user.
NVIDIA RTX A6000: For Powerful Visual Computing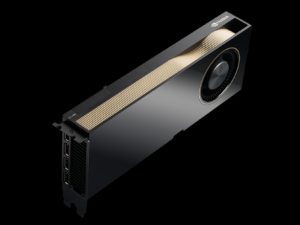 Extreme Performance
Develop the next generation of revolutionary designs, immersive entertainment, and scientific breakthroughs with the NVIDIA RTX A6000 graphics card, the world's most powerful visual computing GPU. With its next-gen features and performance, the RTX A6000 lets you tackle the workloads of today and resolve the complex compute-intensive tasks of tomorrow.
48 GB of GPU Memory
Ultra-fast scalable GDDR6 memory, gives data scientists, engineers, and creative professionals the large memory necessary to work with massive datasets and workloads like in data science and simulation.
Ampere Architecture Based CUDA Cores
Double-speed processing for single-precision floating-point (FP32) operations and improved power efficiency provide extensive performance improvements for graphics and simulation workflows, such as complex 3D computer-aided design (CAD) and computer-aided engineering (CAE).
Second-Generation RT Cores
With up to 2x the performance over the previous generation and the ability to concurrently run ray tracing with either shading or denoising capabilities, second-generation RT Cores deliver massive speedups for architectural design evaluations, photorealistic rendering of movie content, and virtual prototyping of product designs. RTX A6000 server speeds up the rendering of ray-traced motion blur for faster results with greater visual accuracy.
Third-Generation Tensor Cores
New Tensor Float 32 (TF32) precision provides up to 5x the training throughput over the last generation to accelerate AI and data science model training without requiring any code changes. Hardware support for structural sparsity doubles the throughput for inferencing. Tensor Cores also bring AI to graphics with capabilities like DLSS, AI denoising, and enhanced editing for select applications.
NVIDIA RTX 3090: The king of GeForce GPUs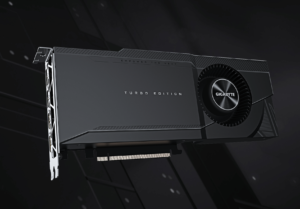 Built for Live Streaming
Develop incredible graphics and deliver smooth, stutter-free live streaming. GeForce RTX 3090 GPU features next-generation streaming capabilities with NVIDIA Encoder, which is engineered to deliver impressive performance and pristine image quality. Exclusive optimizations to all your favorite streaming applications unleash the ability to give your audience your very best all the time.
Deep Learning Super Sampling
Get a performance boost with NVIDIA DLSS (Deep Learning Super Sampling) on the RTX 3090 GPU. Its AI-specialized Tensor Cores amplify your games with uncompromised image quality. This lets you optimize the settings and resolution for an even better visual experience.
Ray Tracing
RTX 3090 has 2nd generation RT cores for maximum ray tracing performance and quality. Ray tracing simulates how light behaves in the real world to produce the most realistic and immersive graphics for developers and gamers.
Up Your Creative Game
Take your creative projects to a new level with AI-accelerated apps backed by the NVIDIA Studio platform and powered by GeForce RTX 3090 GPU.  Whether you're editing 8K video, rendering complex 3D scenes, or live streaming with the best encoding and image quality, GPU acceleration gives you the performance to create your best.
DirectX 12 Ultimate
Developers can now add even more amazing graphics effects to Microsoft Windows-based PC games. GeForce RTX 3090 graphics card deliver advanced DX12 features like ray tracing and variable-rate shading, bringing games to life with ultra-realistic visual effects and faster frame rates.
NVIDIA A40: Data Center GPU for Visual Computing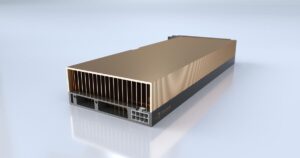 Visualization
The NVIDIA A40 GPU is a next-generation data center GPU that combines best-in-class professional graphics with powerful compute and AI acceleration to meet today's design, creative, and scientific challenges.
NVIDIA A40, which is driving the next generation of virtual workstations and server-based workloads, provides professionals with state-of-the-art features for ray-traced rendering, simulation, virtual production, and more, anytime and anywhere.
NVIDIA Ampere Architecture CUDA Cores
Double-speed processing for single-precision floating-point (FP32) operations and better power efficiency make a big difference in graphics and simulation workflows like complex 3D computer-aided design (CAD) and computer-aided engineering (CAE).
Second-Generation RT Cores
Up to two times faster than the first generation, the second-generation RT Cores can simultaneously run shading and denoising. This means that they can speed up tasks like photorealistic rendering of movie content, architectural design evaluations, and virtual prototyping of product designs. Ray-traced motion blur is also faster to make with this technology. It also makes the results look more realistic.
48GB of GPU Memory
GDDR6 memory, which is fast and can be expanded up to 96GB with NVLink, gives data scientists, engineers, and other people who work with massive datasets and other tasks like data science and simulation a lot of space to work with.
PCI Express Gen 4
PCI Express Gen 4 has twice as much bandwidth as PCIe Gen 3, making it faster for data-heavy tasks like AI, data science, and 3D design. It also makes direct memory access (DMA) transfers between the GPU and GPUDirect for Video-enabled devices faster. This makes it easier to move video data between the GPU and the GPUDirect for Video-enabled devices. To make it easier to set up, the A40 is backward compatible with PCI Express Gen 3.
Third-Generation NVIDIA NVLink
Connect two A40 GPUs to go from 48GB of GPU memory to 96GB of GPU memory. Increased GPU-to-GPU interconnect bandwidth allows for a single scalable memory that can be used to speed up graphics and compute workloads and work with more extensive datasets. A new, smaller NVLink connector makes it possible to use more types of servers.
NVIDIA RTX A5500: For Design and Visualization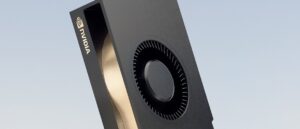 Power of Graphics
With the NVIDIA RTX A5500 graphics card, you can unlock the power of your desktop. It has the performance, reliability, and features you need for demanding multi-application workflows. With 24GB of GPU memory, it's everything you need to create without limits. It's made by NVIDIA and runs on the Ampere architecture.
Visualize Instantly
The NVIDIA RTX A5500-enabled GPU-accelerated viewport in Autodesk Revit takes architectural modeling to the next level. Revit users can now enjoy seamless, photorealistic design and visualization workflows, instantly exploring models in stunning 3D or immersive VR, thanks to the Enscape plugin.
Architects, designers, and engineers can use the NVIDIA RTX A5500 in conjunction with Enscape AI tools to create stunning photorealistic renders using real-time ray tracing, denoising, and DLSS.
Ampere Architecture with 24GB GPU Memory
Improve graphics workflows with the latest CUDA cores, which deliver up to 3X single-precision floating-point (FP32) performance over previous generations. With hardware-accelerated motion blur and up to 2X faster ray-tracing performance than the previous generation, you can create more visually accurate renders faster. With 24GB of GDDR6 memory with ECC, you can handle memory-intensive workloads like virtual production and engineering simulation.
NVLink Bridge
With multi-GPU configurations and NVLink, professional applications can easily scale memory and performance. NVIDIA NVLink Bridges connect two RTX A5500s with a low-profile design that fits into a variety of systems. To handle memory-intensive workloads, this provides up to 112 gigabytes per second (GB/s) of bandwidth and a total of 48GB of GDDR6 memory.
Why SeiMaxim GPU Dedicated Servers
Mission-critical servers designed for seamless integration with NVIDIA A100, RTX A6000, RTX 3090, Quadro, and Tesla GPU
GPU Rental vs. Dedicated
Accelerate your most demanding HPC and hyper-scale data center workloads on our GPU dedicated servers. GPU servers are better for high-performance computing than Dedicated Servers with CPUs alone due to the thousands of efficient CUDA cores designed to process information faster, powered by the choice of NVIDIA Ampere A100 80GB, NVIDIA GeForce, TESLA, or GRID GPU boards deployed in our high-end servers.
HPC Apps
The old approach of deploying lots of commodity compute nodes substantially increases costs without proportionally increasing data center performance. With over 500 HPC applications accelerated on GPU, including all of the top 15, all HPC customers can now get a dramatic throughput boost for their workloads, while also saving money.
Performance
Data scientists and researchers can now parse petabytes of data orders of magnitude faster than they could be using traditional CPUs in applications ranging from cryptocurrency mining, chemistry, visualization/image analysis, fluid dynamics, neural networks, and energy exploration to deep learning. Our GPU Servers also deliver the horsepower needed to run bigger simulations faster than ever before.
Frequently Asked Questions
General-purpose computing on graphics processing units GPU (GPGPU) has many advantages over CPU-only servers
What software is included?
Typically we will deliver our systems with an OS of your choosing, and that's it. However, we have a limited number of GPU/HPC applications to assist with the setup. Some of our most popular GPU-enabled applications are Caffe, Amber, TensorFlow, Torch, AutoCAD, and more. These are quick setup GPU applications optimized to perform best with heavy GPU workloads. A100 PyTorch, an open-source machine learning framework, is available on our GPU as a Service (GPUaaS) infrastructure. All NVIDIA A100 servers have PCI express 4 graphics slots for high-speed numerical calculations.
Will my GPU server be virtualized?
No. Unless you request this during the design and build consultation. Virtualization does have some benefits but could reduce your application's overall performance since it requires some overhead resources. You will get full root access to the server and all the peered GPUs.
What is the difference between GPU models?
NVIDIA A100 GPU
FP64 9.7 TFLOPS
FP64 Tensor Core 19.5 TFLOPS
FP32 19.5 TFLOPS
Tensor Float 32 (TF32) 156 TFLOPS | 312 TFLOPS*
BFLOAT16 Tensor Core 312 TFLOPS | 624 TFLOPS*
FP16 Tensor Core 312 TFLOPS | 624 TFLOPS*
INT8 Tensor Core 624 TOPS | 1248 TOPS*
GPU Memory 80GB HBM2e
GPU Memory Bandwidth 1,935GB/s
Multi-Instance GPU Up to 7 MIGs @ 10GB
Interconnect NVIDIA NVLink Bridge for 2 GPUs: 600GB/s ** – PCIe Gen4: 64GB/s
NVIDIA A100 Pricing Monthly, weekly and daily contract.
NVIDIA RTX A6000
GPU Memory 48 GB GDDR6 with error-correcting code (ECC)
Graphics Bus PCI Express Gen 4 x 16
NVLink 2-way low profile (2-slot and 3-slot bridges) Connect 2 RTX A6000
vGPU Software Support NVIDIA vPC/vApps, NVIDIA RTX Virtual Workstation, NVIDIA Virtual Compute Server
RTX 3090
NVIDIA CUDA Cores 10496
Boost Clock 1.70 GHz
Memory Size 24 GB
Memory Type GDDR6X
NVIDIA A40
GPU Memory 48 GB GDDR6 with error-correcting code (ECC)
Graphics Bus PCI Express Gen 4 x 16
NVLink 2-way low profile (2-slot and 3-slot bridges) Connect 2 A40
NVIDIA H100
GPU Memory 80 GB GDDR6 with error-correcting code (ECC)
Graphics Bus PCI Express Gen 4 x 16
NVLink NVLINK: 600GB/s PCIe Gen5: 128GB/s
PNY Quadro GP100
CUDA Cores 3584
Memory Bandwidth 717 GB/s
GPU Memory 16 GB HBM2
FP32 Performance 10.3 TFLOPS
Nvidia Quadro P1000
CUDA Cores 640
Memory Bandwidth 80 GB/s
GPU Memory 4 GB
GDDR5 FP32 Performance 1.894 TFLOPS
Nvidia Quadro P5000
CUDA Cores 2560
Memory Bandwidth 288 GB/s
GPU Memory 16 GB
GDDR5X FP32 Performance 8.9 TFLOPS
GeForce GTX1080Ti
CUDA Cores 3584
Memory Bandwidth 484 GB/s
GPU Memory 11 GB
GDDR5X FP32 Performance 11 TFLOPS
Are dedicated bare-metal GPUs available?
Yes, all SeiMaxim HPC dedicated servers are single-tenant solutions, allowing you to customize each server's specification. We have hundreds of CPU, chassis, memory, and storage solutions available. Not sure what you need? Then let our sales engineering team help you with the selection process.
What GPU models are available at SeiMaxim?
While you can rent GPU dedicated server with various GPU models, we stock the following GPU for servers for immediate deployment.
NVIDIA Tesla A100
NVIDIA RTX A6000
RTX 3090
RTX 3080
RTX 3070
Quadro P1000
NVIDIA GeForce GTX 1080Ti
NVIDIA Quadro P5000
NVIDIA Quadro GP100
Can I use the dedicated GPU server for Cryptomining?
Yes. Our team has experience with Bitcoin and Etherium mining and would help engineer the best solution for your application.
How many GPUs can be added to a server?
If your application requires serious GPU performance, we can deliver 4, 8, or 10 GPUs peered together into a single root complex using today's most advanced binding technology. Our HPC servers are data center grade and equipped with NVIDIA and AMD GPU accelerators.
Can I conduct Molecular dynamics (MD) simulations on NVIDIA A100 GB GPU?
Yes, you can run molecular dynamics applications on A100 80GB GPU. Our engineers can help you install and configure the following MD software.
AMBER MD
BITPLANE
CHARMM
LAMMPS
NAMD
QwikMD
FastROCS
SCHRODINGER
What is NVIDIA DGX A100 System?
The NVIDIA DGX A100 is the world's first 5 petaFLOPS AI system, providing unprecedented compute density, performance, and flexibility for all AI workloads.
The NVIDIA DGX A100 includes the world's most advanced accelerator, the NVIDIA A100 Tensor Core GPU, allowing businesses to combine training, inference, and analytics into a single, easy-to-deploy one AI infrastructure with direct access to NVIDIA AI experts.
What is GPGPU Programing?
It is general-purpose computing with the help of a Graphics Processing Unit (GPU). These calculations are done faster by using a GPU and a Central Processing Unit (CPU) together to speed them up. This is done for applications that are usually done by the CPU alone.
Compatible Software
Unprecedented Visualization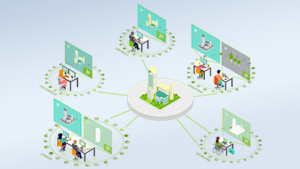 NVIDIA Omniverse
NVIDIA Omniverse Create is an app that makes it easier for people to make complicated scenes. It also lets them interact with the scenes they've made.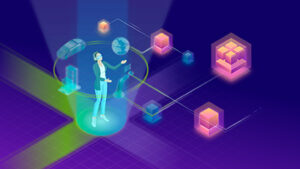 NVIDIA VRWorks
NVIDIA VRWork lets you experience a new level of presence in virtual reality by bringing realistic visuals, sound, touch interactions, and simulated environments to the virtual world.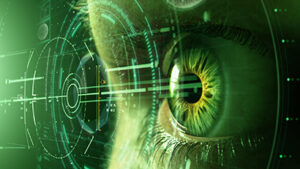 NVIDIA CloudXR
For the first time, NVIDIA CloudXR, a new technology built on NVIDIA RTX technology, lets you play VR and AR on 5G and Wi-Fi networks.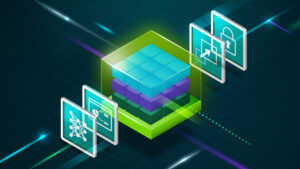 NVIDIA Virtual GPU
For AI, deep learning, and Data Science. Run NVIDIA Virtual Applications (vApps), NVIDIA Virtual PC (vPC), NVIDIA RTX Virtual Workstation (vWS), and NVIDIA Virtual Compute Server (vCS).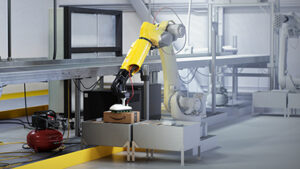 NVIDIA ISAAC
Robots are becoming more common in everyday life. Industrial and commercial robotics development can be complicated, time-consuming, and costly.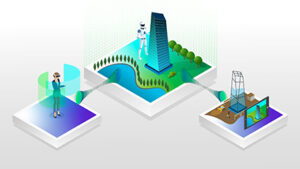 NVIDIA VCR
Developers and users can use NVIDIA VCR to accurately capture and replay VR sessions for performance testing, scene troubleshooting, and other purposes.
GPU Server Rental
Accelerated server deployment and peace of mind
Many GPU hosting companies claim to have a quick setup but leave you with several hours of manual GPU setup. Who wants to do that? We sure don't. SeiMaxim truly offers a fast, easy setup.
Our certified Unix engineers install the operating system, configure the GPU driver, and set up a network so you can easily access the server with RDP or Secure SSH shell. It doesn't get any more accessible, and our server setup solution is ideal for cheap GPU server hosting.
Nvidia is ready to announce Lovelace, the code name for its next-generation GPU architecture. Ampere is the GPU architecture that powers Nvidia's RTX 30-series GPUs… Read more